One of the most critical ways an organization can ensure the highest level of network security and reduce cyber risk is by implementing a solid vulnerability management program for its operating systems and any connected network device or cloud platform.
Firewalls that only route traffic and many antivirus software programs have been rendered obsolete. Hackers have found new ways to infiltrate business networks and compromise data. Manufacturing networks can employ an ever-growing list of vulnerability management tools across connected devices, systems, and applications to stop malicious actors in their tracks.
Overall, the tools are intended to help create data-driven vulnerability management solutions that solve the issues at hand, minimize company downtime, and maximize resource usage.
What are network vulnerabilities, and why do they pose such a risk?
In terms of cybersecurity, vulnerabilities are defined as weaknesses within a computer network that hackers can exploit to gain entry into networks without permission. A network vulnerability that has gone unnoticed until it is exploited and compromised system is known as zero-day vulnerability.
Vulnerabilities can present themselves in various scenarios – such as through an exploit in software that has not been updated in several months or years or through a website with weak cyber protection in the form of cross-site scripting. A network with users susceptible to social engineering techniques could also be considered a vulnerability exploitable through an email phishing scam.
A network's overall cyber risk level increases with the presence of one or more exploitable vulnerabilities. To exploit vulnerabilities, hackers can use various methods suited to their needs to achieve specific goals, mainly obtaining sensitive information and other data.
How does one properly approach and implement a vulnerability management program for their business?
Even after implementation, a vulnerability management program is an ongoing process intended to create conditions that reduce the number of access points hackers leverage to gain entry into a network.
One way that a business can conduct ongoing vulnerability management is through continuous vulnerability assessments. A vulnerability assessment comprises multiple tools used to identify known vulnerabilities and analyze and rank them in order of priority based on probability and impact. This list of action items then becomes the focus of the remediation team.
The first step in Certitude Security's vulnerability management process is inventorying all computing devices and associated IP assets connected to a network. Profiles are created for each one as we begin detailing vulnerabilities and other security-related concerns. Some organizations maintain a current inventory of IP assets connected to their networks, but most companies do not. This basic control is stipulated by the Center for Internet Security and is something every company should have in place, regardless of size.
The U.S. Computer Emergency Readiness Team recommends that an organization ensure that all affected stakeholders are informed of the vulnerability management process. A project's scope aligns with the overarching goals and requirements of the entity it serves. Another step to take before beginning the vulnerability management process is to develop a clear set of rules and guidelines that management teams must follow that determine members' responsibilities, measures of effectiveness, and revision processes to fix issues, CERT recommends.
An effective management program typically calls for the use of scanning tools and detection systems to report all vulnerabilities, including any issues or datasets not picked up during the discovery step. One standard tool used is automated vulnerability scanning, which can test for false positives while detailing all known vulnerabilities, including their current security posture.
Subsequently, the information gathered from the management process's discovery and reporting phases should be used to prioritize short and long-term responses (including resourcing) to respective vulnerability threats.
The initial steps form what is commonly known as a cybersecurity vulnerability assessment. The future data collection dates are part of a continuous vulnerability management program. This procedure provides ongoing insight into remediation effectiveness and problematic legacy assets that require replacement.
Most manufacturers follow the National Institute of Standards and Technology (NIST) framework through the Manufacturing Extension Partnership (MEP). Some organizations of all sizes also follow the ISO/IEC 27000 information standards published by the International Organization for Standardization and the International Electrotechnical Commission, designed to protect critical information and data using comprehensive security controls and vulnerability assessment processes to Certitude Security.
In the last phase of a vulnerability management process, generated threat intelligence from the vulnerability assessment and other measures in the initial steps allows for creating a response or remediation plan to eliminate, monitor, or take further action to resolve vulnerability issues. Further improvements can be made later in the vulnerability management process to improve a program's preventative capabilities as more security-related data becomes available.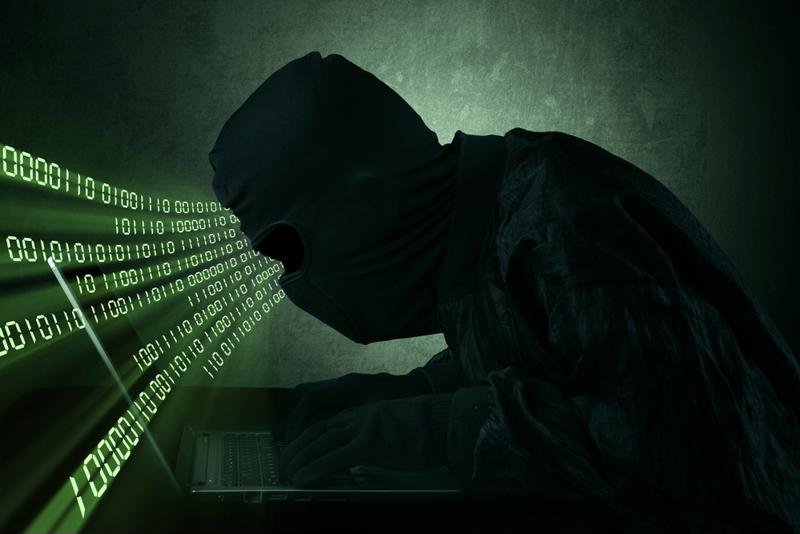 What Are the Tools Available to Manage My Network's Vulnerabilities?
Many of the tools used in a vulnerability assessment are also necessary to conduct proper network vulnerability management, particularly those used in the reporting step. According to the U.S. General Services Administration, some of the main tools used in risk and vulnerability assessments include network mapping and penetration testing and several other assessments related to phishing, database, operating system, and web application security.
Perhaps the most important tool in both the management and assessment of vulnerabilities is vulnerability scanning.
Perhaps the most important tool in both the management and assessment of vulnerabilities is vulnerability scanning. There are numerous options to select based on the desired level of malware protection. Scans can be conducted internally or externally and can be conducted via unauthorized and authorized (credentialed) means.
According to the United States Cybersecurity Magazine, options range from open-source cloud-based scanning services that provide advanced threat protection against zero-day cyber attacks to scanning that helps businesses integrate risk and vulnerability management into the operations.
According to the GSA, some of the other tools to consider in vulnerability management and assessment operations include:
Network mapping: The process of identifying assets connected to a network or specific IP address can help visualize identified vulnerabilities concerning assets.
Penetration Testing: A test that mimics a cyberattack in real-time to achieve a specific purpose, to test a network's known vulnerabilities before or after they have been patched.
Phishing Assessment: A test to determine a network's vulnerability about its users' suggestibility to fall for a social engineering technique known as a phishing scam. The scam tricks users into visiting a website and providing personal information.
Operating System Security/Data Assessments: Determine operating system and database cybersecurity levels and overall configurations against "standardized configuration baselines," according to the GSA.
Web Application Assessment: Scanning or testing to analyze a network's web application Internet features to determine any vulnerabilities.
To find out more about the vulnerability management process or get started on managing your own network's weak points, we are on standby to assist.
As a proud supporter of American companies, Certitude Security® is working diligently to inform leaders and facilitate essential asset protection priorities for manufacturers and supply chains throughout the United States.
Problem discussions can be a defining moment in your career. If you are interested in value creation, learn about SPOT-Beam™ by Certitude Security®. We look forward to helping you and your business succeed!